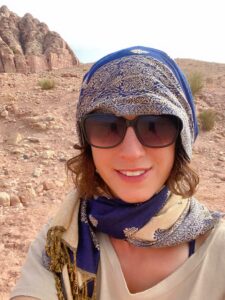 A Charleston resident, Tarah Herrington, currently in Israel, finds herself in a precarious situation due to the ongoing conflict with Hamas.
Intending to return to the U.S. over the weekend, Herrington is now confined to her hotel in Jerusalem. She entered Israel from Jordan on Friday and was met with the alarming sound of air-raid sirens by Saturday morning. Following a conversation with a U.S. Diplomat, she was advised to leave Israel promptly.
However, with flights from Tel Aviv suspended, Herrington is considering a journey to a border crossing, a four-hour drive away, on Tuesday. She hopes to enter Jordan and subsequently arrange her return to Charleston. Her initial plans in Israel, which included a tour of Bethlehem, were disrupted when her tour driver unexpectedly canceled.
Here is a statement she just posted on Facebook about the ordeal:
Comments
comments