The western Caribbean Sea may see unusual tropical development later this week, a rare occurrence for November amidst a strong El Niño.
According to the National Weather Service, an area off the Southeast Coast is being monitored for a low chance of tropical development, which could make landfall in the Charleston region as a Tropical Storm Vince – the first Tropical Storm the Atlantic has seen in November is the past 73 years.
Using an average of several forecasting models, Venutsky shows the stronger system making landfall near the Charleston area on Friday afternoon as potentially a weak tropical storm.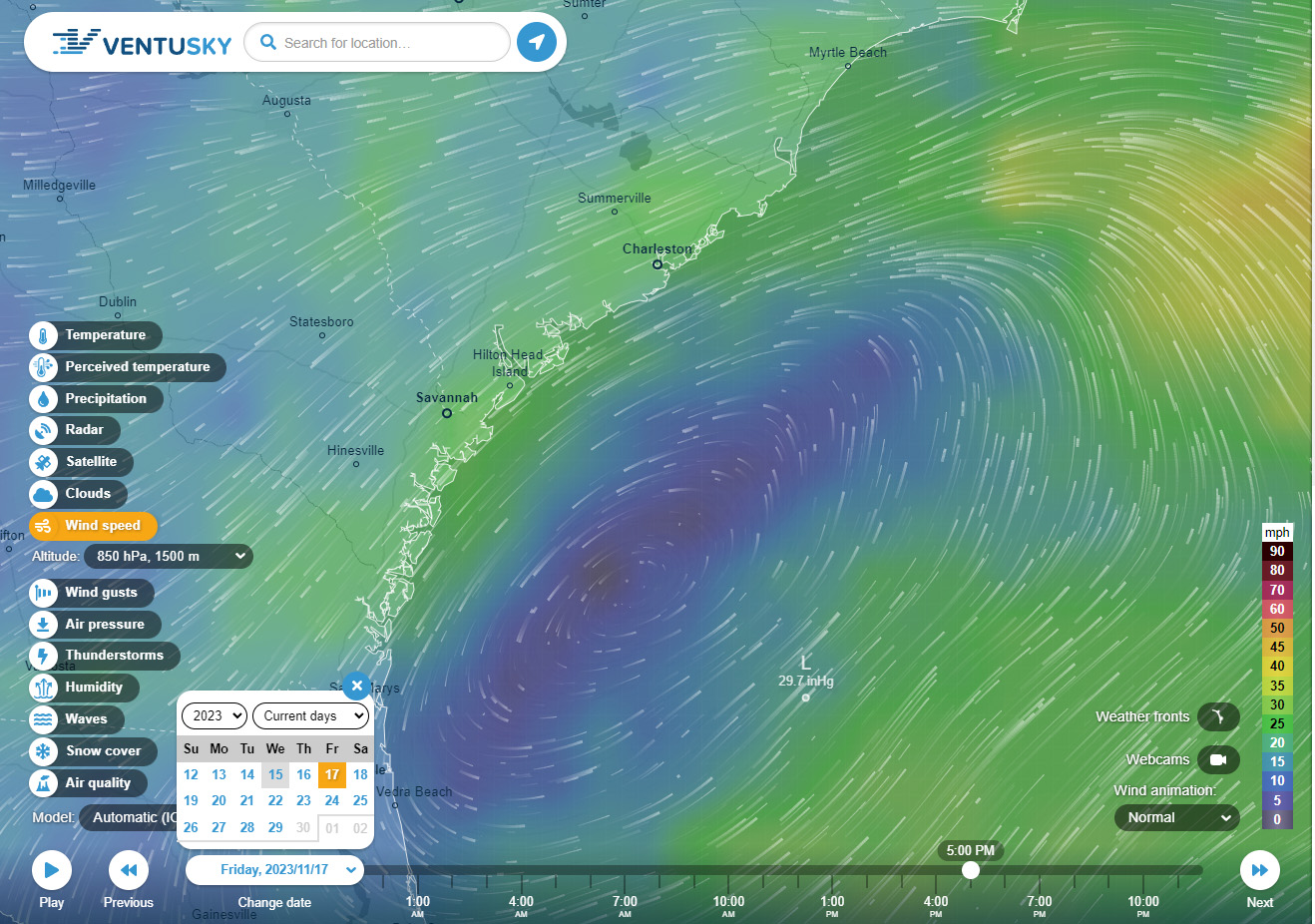 Another area of interest is near South Florida, where a low-pressure system is expected to develop soon. While its development into a tropical cyclone seems unlikely as it moves northeastward near the Bahamas and off the East Coast, it could still bring gusty winds and heavy rain. This development is particularly challenging during a strong El Niño, which typically brings wind shear and sinking air that suppress tropical development in the Caribbean. However, this time, the shear might not be strong enough to prevent development.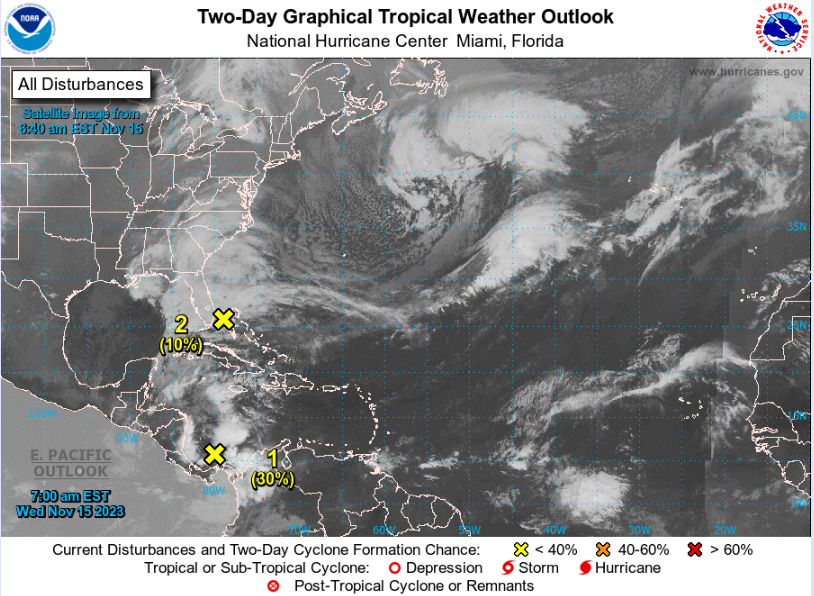 Historical records dating back to 1950 show that only three systems have become depressions or storms in November during a strong El Niño in the Atlantic Basin, and none of these occurred in the Caribbean Sea. Therefore, this potential development could be a first in at least 73 years for the tropical Atlantic.
The Governor and state officials are advising all Charleston residents to be prepared with the following tips in the event of a worst-case scenario.
Have multiple ways to receive emergency information, including watches and warnings. Make sure emergency alerts are enabled on a cell phone and download a weather app.
Have an emergency plan. Know where to go if there's a need to evacuate. Make a plan to stay with family, friends or at a hotel. Public shelters should be a last resort.
In case of a power outage, make sure to have the following emergency items stocked in your home;
Never drive through flooded roadways. Turn around, don't drown.
Comments
comments