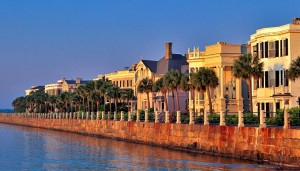 Charleston's real estate market is on fire!
With the historic charm of The Holy City being increasingly sought after, and impressive new home communities growing in dozens of new places, there's no surprise that Charleston was just ranked #8 in America on U.S. News & World Report's list of the country's hottest housing markets.
Other prominent cities that made the list include Denver at No. 2, the sun-kissed Phoenix at No. 4, booming Charlotte at No. 6, and the ever-entertaining Las Vegas at No. 12.
U.S. News & World Report defines a thriving market as one that showcases a harmonious balance between demand, supply, and robust financing options. This isn't just a gut feel; the rankings were methodically derived. Cities were scored on a scale of 1-100, delving deep into metrics that gauged the dynamics of housing supply, the intensity of demand, and prevailing finance indicators.
According to Zillow, the average Charleston home value is currently sitting at $519,979, up 2.5% over the past year, and goes to pending in around 6 days.
Comments
comments