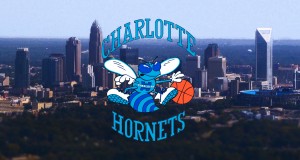 In 2010 Michael Jordan paid an estimated $175 million for a majority interest in the Charlotte Hornets (Bobcats at the time), in what could be one of the best sports investments in Charlotte's history.
Forbes Magazine has just valued the Charlotte Hornets' NBA franchise at $725 Million. The valuation takes into account current profits, tv ratings, merchandising popularity, and future growth projections. Last year the Hornet's generated $130 million in revenue and a positive $1.2 million in operating incoming (the Charlotte Bobcats almost always had a negative operating income).
The Hornets made the postseason for the first time in four years last season. The success pushed the team's local television rating on Fox Sports South up 33%. In September 2014, and the Charlotte City Council just signed a $34 million improvement deal for the Time Warner Cable Arena.
The future is looking bright for the buzz city! 
[facebook][tweet][digg][stumble][Google]
Comments
comments