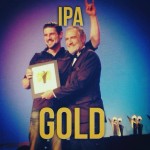 This past Friday, the winners at the World Beer Cup, held every other year in Denver, were announced. North Carolina as a state did exceptional at this year's cup, with 7 NC breweries winning various awards, but Charlotte did especially well, taking home the top prize in what many consider to be the most competitive category.
NoDa Brewing Company's now famous IPA, called "Hop, Drop, and Roll" has become a local favorite in restaurants and bars all over the Charlotte region, and the tasting panel at the World Beer Cup confirmed Charlotte's pallet as NoDa Brewing Co. won the Gold Medal for American Style IPA! Hop, Drop, and Roll beat out 223 other entries in the American IPA category, easily the most contested and most sought after category.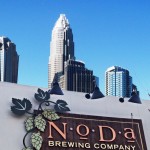 NoDa Brewing Company opened its doors to the world on October 29, 2011 as a production brewery and on-site tap room. In addition to the tap room where they sell pints & growlers, they offer brewery tours and have enough space for special events, live music and other forms of entertainment & activities.
Check out there site for new creations and events @ NoDa Brewing Company's Homepage
Comments
comments