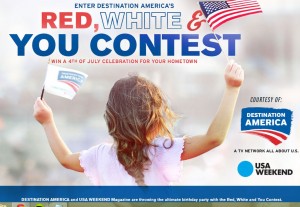 One of the Discovery Channel networks, Destination America has chosen Aiken, SC (in partnership with USA Weekend, and Atlantic Broadband) to host an unforgettable Fourth of July celebration, entitled "Red, White and You".
The festivities, provided by Destination America, will feature a spectacular fireworks display, carnival rides, special performances, food, and games all to be held at Aiken Fairgrounds on Saturday, June 28th
The national contest began in the beginning of March, it asked people all around the country to share moving stories of why their city should be the host for this historic Independence Day celebration. Aiken resident Debra Oehlberg's entry touting the area's beauty and spirit won the contest.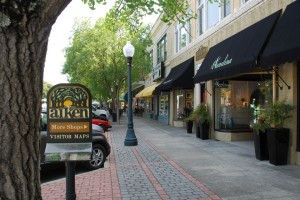 "We are honored to celebrate our nation's birthday with this community, Fourth of July is a balance of remembrance with celebration and we hope to encourage the spirit and tradition of the holiday in Aiken." said Marc Etkind, general manager for Destination America.
There will be a spectacular fireworks display, carnival rides, food, performers, and plenty of games. There will be no cost to enter the Fairgrounds or to park.
The festival gates will be opening at 3:00 p.m. and the 15- to 20-minute fireworks display is expected to start around 9:15 p.m. or 9:30 p.m.
Comments
comments