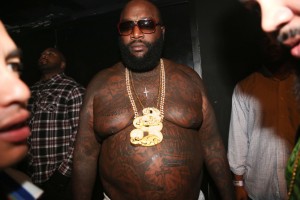 A local concert in Greensboro just went very very wrong… local police have just arrested the famous rapper artist known as Rick Ross after his Super Jam performance.
The North Carolina state court has issued an order for his arrest because of a failure to appear citation on a misdemeanor marijuana charge. A Greensboro Police Department spokesperson said the initial charge happened at a previous Super Jam concert.
Rick Ross was taken to the magistrate's office where he paid a $1,000 bond, then released from the Greensboro court.
His next court date has not been released, but he seems to have no intentions of coming back to appear for it.
Comments
comments