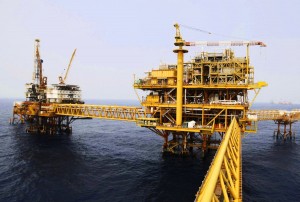 The Obama administration recently proposed a major plan to begin oil drilling operations off the coast of Georgia.
Megan Desrosiers, from the One Hundred Miles conservation organization, recently commented,"Pollution from everyday oil leaks and spills and from noise stemming from the drilling impact the commercial and recreational offshore fishing industry and endangered wildlife, such as the North Atlantic right whale, which visits Georgia each year to calf."
Many local residents have been outraged at the new proposal and have been requesting the opportunity to voice their opinions.
The federal government has now responded in a newly planned public meeting to be held in Savannah.
At this point this will be the only public meeting to take place in the state of Georgia. The Bureau of Ocean Energy Management will be hosting the meeting at the Hyatt Regency on West Bay Street on Tuesday, March 24th from 3 until 7 p.m.
Please help spread the word by sharing this article;
[facebook][tweet][digg][stumble][Google]
[one_third] [/one_third] [one_third] [/one_third] [one_third_last] [/one_third_last]
Comments
comments