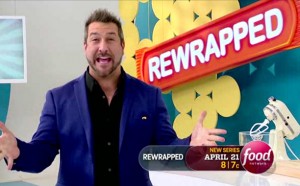 A small bakery in Fort Mill called The Cupcrazed Cakery will soon be making an appearance on the Food Network.
The owner of The Cupcrazed Cakery, Heather McDonnell, will be competing on a reality baking competition called "Rewrapped", hosted by boy-band legend Joey Fatone. The show pits chefs against each other as they try to make something new out of well-known snack foods. In McDonnell's episode, titled "Ho Ho You Didn't," the contestants will use Hostess Ho Ho snack cakes as the basis for their recipes.
McDonnell knew she had to be on Food Network's "Rewrapped" when she saw the show's concept of "rewrapping," or modifying products, as it has been something she does on a regular basis in her cupcake shop.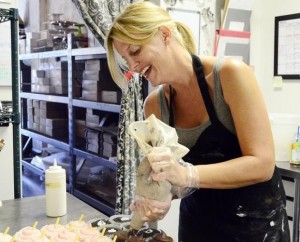 Last week, Cupcrazed Cakery offered an "Inside Out Reese's" cupcake, which featured chocolate cake, peanut butter filling and peanut butter icing, with a chopped-up Reese's Peanut Butter Cup on top.
"Every day, I basically rewrap products, we take products that people really like, and we bake them into our own recipes." she commented.
The episode McDonnell will appear in was recorded in August. She called the entire experience exciting and enjoyable – especially interacting with host Joey Fatone, best known as a member of the boy band 'N Sync.
McDonnell is anticipating an increased interest in her cupcake shop once the show airs. "We're not in a big city, we're in a small town, so I can attract people from the city to wander down to see what we're about," she remarked.
Comments
comments