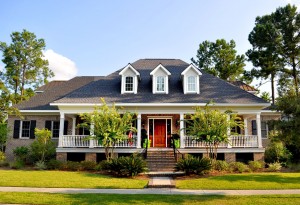 Homebuilding giant D.R. Horton has just been levied with a massive $16.1 million settlement, to be paid to a South Carolina subdivision.
After a several-year-long legal battle with the Rose Hill new home subdivision in Easly, SC, 220 single family homeowners will now be given a massive windfall.
The homeowners alleged defects scattered throughout their homes, ranging from foundational flaws to issues with siding, framing, windows, doors, and veneers. A notable outcry came from homeowner Natalie Zitek in 2019, spotlighting water intrusion and the subsequent damage, a nightmare that replayed annually since the homes were built.
Gotta pay those people over $16 million for shoddy construction all while not letting the people get 3rd party inspections. 😒

Choose your builder wisely 🗣️ https://t.co/DyiGyptzvD

— Home Inspector Draco🏡🔎 (@HouseHunter216) September 21, 2023
South Carolina attorney Justin Lucey, the knight for the homeowners, underscored the uniqueness of this lawsuit. Unlike the usual class-action suits focused on townhome or condo communities, this case broke new ground by spotlighting a myriad of issues within a single-family home enclave, potentially setting a precedent for future lawsuits. The legal voyage reached a significant milestone with most of the case settling down after just a week and a half of trial. While the homeowners didn't bag the entire repair cost, which could have soared from $136,000 for most homes to $250,000 for complex cases, the settlement was a notable victory. The exact slice of the settlement pie each homeowner will receive is yet to be carved out but is expected to circle around $100,000 before deducting attorney and legal fees.
Lucey shed light on D.R. Horton's defense, which brushed off the homes' deficiencies as either minor or common industry missteps. With a rich background in construction litigation, Lucey pointed out the recurring hurdles when site superintendents are not well-equipped to manage subcontractors effectively. He voiced concerns over the industry's evolution, where homebuilding has morphed from a revered craft to a mere commercial venture.
One of the golden nuggets from this case is the spotlight on professional inspections. Lucey's counsel for homebuyers to have a professional inspector scrutinize their home rings true for real estate agents as well. Agents are advised to echo this counsel to their clients, ensuring a thorough inspection and, if needed, an engineer's consultation. This practice not only shields the buyer but also fortifies the agent against potential future discord.
Comments
comments