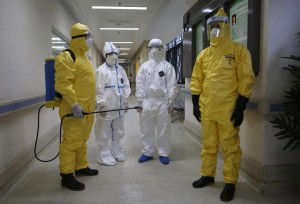 In honor of National HIV Testing Day, the South Carolina Department of Health and Environmental Control (DHEC) is stepping up to provide free HIV and STD testing, making it accessible to all on September 28 at most local health departments.
The Fourth Annual PrEP Awareness Week will run from September 25 through September 29. This statewide endeavor is geared towards amplifying awareness among both healthcare providers and the community about the significance of pre-exposure prophylaxis (PrEP).
Sept. 25-29 is the 4th Annual PrEP Awareness Week. This statewide observance aims to increase awareness regarding PrEP, a pill or injectable medicine that can help significantly decrease HIV infection if someone is exposed to the virus.

Read more: https://t.co/LJNYeaXPo0 pic.twitter.com/Nn6z26mvEZ

— SCDHEC (@scdhec) September 21, 2023
In a collaborative effort with the South Carolina AIDS Education & Training Center (AETC), DHEC is extending an invitation to providers to partake in a Lunch & Learn web series. This initiative presents a golden opportunity for providers to earn up to five free continuing education units across various fields including medical, nursing, pharmacy, and social work.
The webinars, scheduled during the PrEP week from noon to 1 pm, promise to delve into a range of pivotal topics. This year's discussions are set to cover:
Exploring Prevention Avenues at the Crossroads of HIV and Mpox Diseases.
Seamlessly Incorporating PrEP Services into Primary Care.
Debunking Myths: PrEP is Not Exclusively for Men.
A Look into Injectable HIV PrEP.
Unveiling the Connection Between PrEP and Sexual Health.
You can register for webinars here – scdhec.gov/PrEPweek.
This initiative not only underscores the importance of early testing and prevention but also fosters a well-informed community, ready to take proactive steps towards better sexual health.
Comments
comments