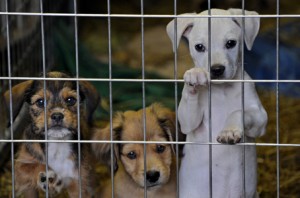 Nashville's Metro animal shelter is now over capacity and will be waiving all adoption fees in an attempt to make more room for other animals in need.
The adoption fee is typically $90 for dogs and $60 for cats, at this point, it will be free until May 31.
The goal of the shelter has always been to work with "individuals and organizations across Nashville to help domestic animals find caring homes, decrease over-population of cats and dogs through spaying and neutering, support widespread rabies vaccinations, and promote responsible pet ownership."
The shelter is located at 5135 Harding Place in SouthEast Nashville.
If you do decide to adopt, you should also consider getting one of these.
Comments
comments