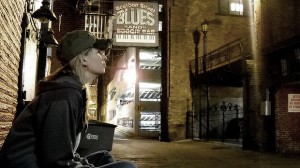 In an effort to help those living on the streets of Nashville find homes, the government has just issued a $3.6 million federal grant to Davidson and Shelby Counties.
The grant is from the U.S. Substance Abuse and Mental Health Services Administration. The state department of mental health services will coordinate how it is distributed.
Currie said 85 percent of it will go to help 120 people in Davidson County and 100 homeless people in Shelby County each year over three years. The rest will support the multi-agency council and administration of the grant.
A new partnership has recently been formed between the TennCare Bureau, Tennessee Department of Health, Tennessee Department of Veterans Affairs, Tennessee Housing Development Agency, Metropolitan Government of Nashville, and the Shelby County Government to disperse this new massive grant in order to best  help individuals get the treatment and support they need to once again become productive citizens of Greater Nashville.
Over the next three years, the newly-formed partnerships, known as the Tennessee Cooperative Agreement to Benefit Homeless Individuals-State will identify and help about 660 'chronic homeless' people in Shelby and Davidson Counties.
To be considered a 'chronic homeless' someone has to have been on the streets or in a shelter for at least a year or who has had four episodes of homelessness in three years.
Currently, there are between 8,000-10,000 chronically homeless people in Davidson and Shelby Counties.
[facebook][tweet][digg][stumble][Google]
[one_third] [/one_third] [one_third] [/one_third] [one_third_last] [/one_third_last]
Comments
comments