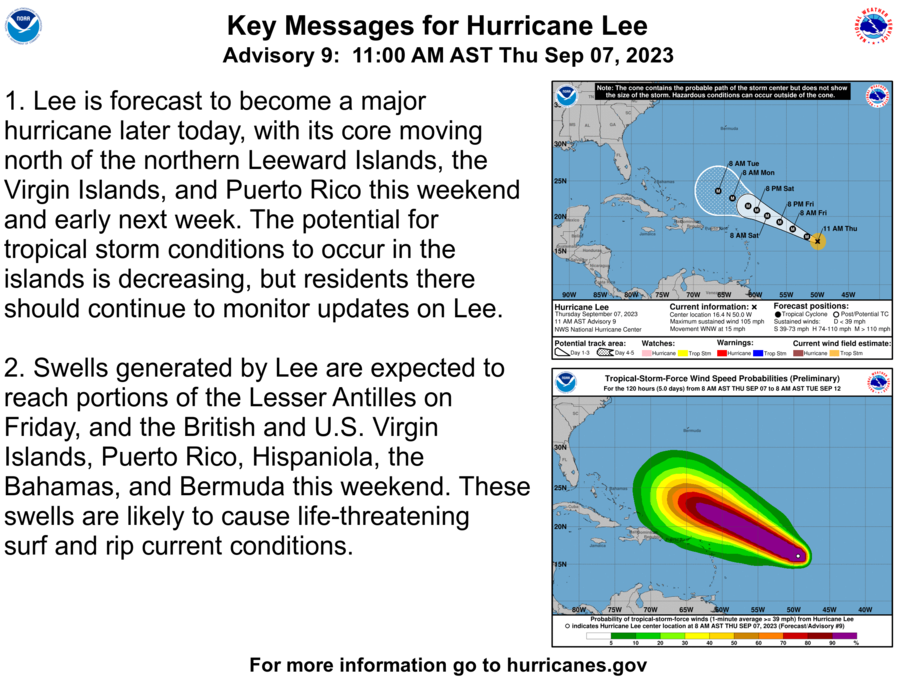 Hurricane Lee, currently packing 80 mph winds, is expected to strengthen significantly in the coming days, with the potential to reach Category 4 status, with winds up to 150 mph.
While its exact path is uncertain, and most prediction models do not have the storm coming to the Charleston region, the National Weather Service is still warning residents to be on the alert for any changes.
In addition to Lee, there's a disturbance in the tropical eastern Atlantic with a 90% chance of forming into a tropical depression in the next seven days. This system is currently affecting the Cabo Verde Islands.
Hurricane Lee's track depends on the Bermuda-Azores high-pressure system, which acts as a steering wheel for the hurricane. If this high-pressure system is weaker and less expansive, Lee is less likely to threaten the U.S. mainland. However, if the high-pressure system is stronger and moves westward, it could pose a threat to parts of the U.S. East Coast.
While there could be changes in sea conditions along the coast due to Lee's swells, the storm's direct impact on South Carolina remains uncertain. It's important to monitor updates from the National Hurricane Center for the latest information.
NHS officials are reminding all residents around the Charleston region to be prepared for potential future storms.
In case of a power outage, make sure to have the following emergency items stocked in your home;
Comments
comments