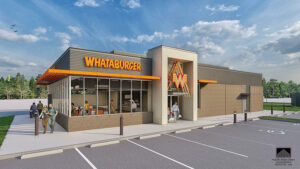 South Carolina's first ever Whataburger burger joint is finally planned for our state.
The Zoning Board of Appeals for the City of Anderson recently greenlit a parking variance, marking an important step toward introducing this beloved Texas-based fast-food chain to South Carolinians.
The developers still have the task of merging two lots at the intersection of North Main Street and Concord Road in Anderson, but progress is undoubtedly being made. According to the Anderson Board of Zoning Appeals documents, the parking variance accommodates a fresh landscaping buffer and intersection enhancements.
If things continue as planned, Whataburger could soon grace 2902 N. Main St., conveniently located across from the QuikTrip gas station.
You can see all of Whataburger's current locations on their website here.
Comments
comments