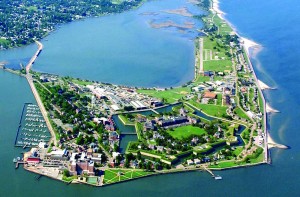 Over 600 jobs will be coming to the Norfolk area, most of them will be at Fort Monroe in Hampton.
Gov. Terry McAuliffe has just announced that Liberty-Source PBC will hire about 600 new workers for a new $1.56 million millitary operation at the fort.
"An operation at a former U.S. Army post is a perfect fit for Liberty-Source PBC's business model. The company will add economic vitality to a location with a centuries-old military tradition while drawing on the prevalent talents of the strong workforce in the region," said Virginia Secretary of Commerce and Trade Maurice Jones.
Liberty-Source PBC's new operation will be a "flexible onshore business process outsourcing model that uniquely harnesses the talent of military spouses", according to a release from the governor's office. Liberty is a for-profit public benefit corporation.
"With over 30,000 active military from all 5 branches in the greater Hampton Roads area, Fort Monroe provides us access to a highly skilled and dedicated workforce," commented Liberty's CEO Steve Hosley.
To assist with the new program, they will be receiving a new $300,000 grant from the Governor's Opportunity Fund.
Comments
comments