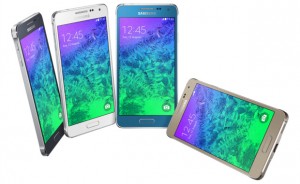 Just weeks before the public release of the iPhone 6, Samsung delivers a major blow to the Apple juggernaut with the new Galaxy Alpha press release.
The Galaxy Alpha, set to go on sale in September, is Samsung's new flagship phone, designed to include more advanced technology, and a sleeker design compared to Apple's highly anticipated iPhone 6.
"The Galaxy Alpha was built and designed based on the specific desires of the consumer market. With an entirely new appearance, the Galaxy Alpha focuses on both beauty and functionality combining a stunning metal frame and slim, light weight design with the same powerful hardware and features users expect from a flagship Galaxy mobile device." said JK Shin, CEO and Head of IT & Mobile Communication at Samsung Electronics.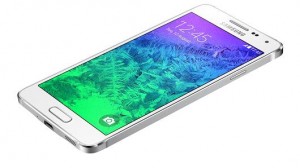 Apple is set to officially release its iPhone 6 to the public in September, complete with a higher res screen, new sapphire-crystal screen, and better wi-fi technology. The Galaxy Alpha, however, includes very similar features, as well as coming in 5 colors, a sleeker 4.7 inch high definition display, and only 7 millimeters thick. It is also compatible with Samsung's powerful new wearable technology (the Galaxy Gear Smartwatch, Gear Fit, and Gear 2 Smartwatch).
After criticism of its plastic designs in the past, Samsung said it had taken a "fresh approach" and used a metal frame, though the back of the phone is still a soft material. Analysts said the decision could help remove the "cheap feel" of previous Galaxy models and firmly position the phone at the high-end. The new iPhone 6 will have a bigger screen to match Samsung's recent S5 model, taking away a "key differentiator" between the two phone maker giants.
To add even more excitement to the smart phone world, Samsung will most likely also be releasing their new 'Note 4' this coming fall. Like the Galaxy S5 and new Alpha, the Note 4 will likely be water-resistant for up to 30 minutes at a depth of 1 meter (about 3 feet), as well as dustproof and shockproof. It is rumored that the Note 4 will come in black and white, and at least one other color option.
The new Galaxy Alpha and Note 4 will also both include the standard headphone jack, unlike the new iPhone 6.
Comments
comments