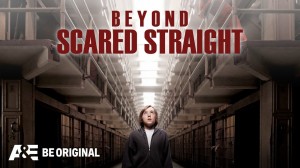 A sheriff near Rock Hill, SC has just been selected to appear on the national television show "Beyond Scared Straight", a show that attempts to develop a healthy fear of prison to keep kids out of trouble.
Sheriff Alex Underwood on Chester County, along with several deputies, will be featured in an hour-long episode of "Beyond Scared Straight" on the A&E Network. It will premier at 10 p.m. Thursday and shows the sheriff's office Project STORM, an acronym for Showing Teens Our Real Mission.
Underwood said the project aims to cut down on delinquent behavior and give a "reality check" to young people.
Underwood instituted the tough talk, tough love idea after taking office almost two years ago. The interaction between Underwood, his deputies, and teenagers who are on a path toward potential serious crime is featured on the TV program.
He commented that is ultimate goal is to "save our youth before it's too late."
[facebook][tweet][digg][stumble][Google]
[one_third]
[/one_third] [one_third] [/one_third] [one_third_last] [/one_third_last]
Comments
comments