In the process of evacuating over 2 million people from Florida and South Carolina, one altercation with police has now turned deadly.
35-year-old Lucas M. Felkel of Moncks Corner was shot and killed last night during an altercation with South Carolina deputies while traveling on the Hurricane Matthew evacuation route.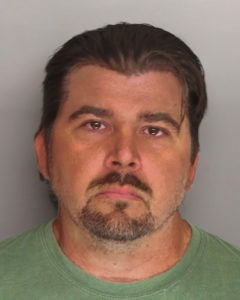 Sheriff Duane Lewis said that the incident occurred around 5:30 p.m. Wednesday evening in Moncks Corner when a motorist came to a checkpoint, knocked down some traffic cones and sped off, according to CBS affiliate WCSC-TV.
"His actions placed the officers in danger. The Moncks Corner police called the sheriff's office for assistance and we responded and picked up the chase on Old Highway 52," Lewis commented.
According to the police report, when deputies finally caught up with Felkel a few miles up the evacuation route, he pointed a gun at officers and began to shoot. The sheriff says the deputies shot back, wounding the man who was taken to the hospital, where he later died.
Comments
comments