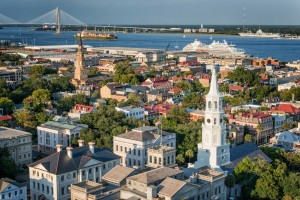 New research has  just revealed the best states for business growth, with South Carolina ranking among the top 10 states in America.
Using data from the U.S Bureau of Labor Statistics, the business growth rate in each state was compared to the change in the number of establishments from last year to this year.
South Carolina witnessed the number of establishments grow from 155,945 last year to 170,968 this year, resulting in a business growth rate of 9.60%. South Carolina offers incentives for new businesses registered as a corporation, such as no local income tax, no state property tax, and no inventory tax.
Washington has the worst business growth rate of -16.80%. The state had 284,440 establishments last year, which decreased by 47,644 this year; Washington was the only state to witness a decrease of establishments.
Comments
comments