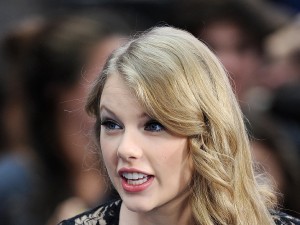 Taylor Swift has just pulled all of her albums and singles from the Spotify's streaming music service after her comments about how the company operates.
Artists don't make anywhere near the amount of money on Spotify as they do selling digital albums and songs on services like iTunes.
In a recent interview with The Wall Street Journal, Swift commented that "piracy, file sharing and streaming have shrunk the numbers of paid album sales drastically."
But that isn't the real reason she is now boycotting Spotify;
[sociallocker]
Swift wrote the editorial to express confidence in the future of music, noting that she hoped artists didn't "underestimate themselves or undervalue their art."
Spotify is working hard to change Swift's mind. Here's a statement that was just posted on the company's website:
We love Taylor Swift, and our more than 40 million users love her even more — nearly 16 million of them have played her songs in the last 30 days, and she's on over 19 million playlists.

We hope she'll change her mind and join us in building a new music economy that works for everyone. We believe fans should be able to listen to music wherever and whenever they want, and that artists have an absolute right to be paid for their work and protected from piracy. That's why we pay nearly 70% of our revenue back to the music community.

PS — Taylor, we were both young when we first saw you, but now there's more than 40 million of us who want you to stay, stay, stay. It's a love story, baby, just say, Yes.
Swift initially refused to release her 2012 album "Red" on Spotify, but she relented several months later.
Spotify is valued at $4 billion and reportedly wants to sell for more than $10 billion, according to The Journal.
This highlights one issue with Spotify's business model — artists have quite a bit of power over the streaming service if they can yank their albums at any time.
Taylor Swift is now refusing to return her music to Spotify unless they significantly change their payout structure for artists.
It seems she isn't just taking a stand for her career, but also for every artist and musician that Spotify is trying to bully.
[/sociallocker]
[facebook][tweet][digg][stumble][Google]
[one_third] [/one_third] [one_third] [/one_third] [one_third_last] [/one_third_last]
Comments
comments