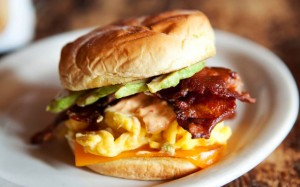 If you're planning on having a relaxing brunch this weekend, you may want to make reservations early at one of Charleston's favorite eatery.
On OpenTable's list of the "Top 100 Best Brunch Restaurants in America", Charleston's Palmetto Cafe was listed toward the top of the list. They serve up mouth-watering quiches and crepes, eggs, waffles and French toast, and fresh made artisan breads.
The list was compiled from over 5 million reviews of more than 20,000 restaurants by verified OpenTable members.
In addition to The Palmetto Cafe, there were also 5 other Carolina restaurants that made the list, including;
Deerpark Restaurant in Asheville;
Nasher Cafe in Durham;
Weathervane Restaurant in Chapel Hill
The Monte Cafe in Charlotte, NC.
Which brunch restaurant is your favorite? 
Comments
comments