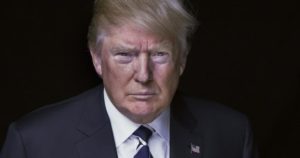 In a seeming bid to sure up support ahead of the South Carolina Republican primary vote, former President Donald Trump has just confirmed his plans to attend the upcoming football game between the Clemson Tigers and South Carolina Gamecocks this coming Saturday.
This news was initially reported last week by Gamecock Central publisher Brian Shoemaker and later confirmed by Matt Dixon, a senior politics reporter for NBC Digital Politics, on Monday.
Former President Donald Trump will attend the sold out Clemson vs South Carolina football game on Saturday, NBC News has confirmed. pic.twitter.com/IeuVpb8J20

— Sauce Carolina 🌙🌴 (@SauceCarolina) November 20, 2023
The game is scheduled to start at 7:30 p.m. and will be broadcast on the SEC Network.
Tickets for the game are now ranging in price between $160 and over $2,000 each.
Comments
comments