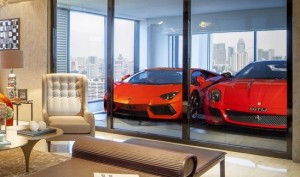 YouTube celebrities are becoming increasingly common these days with videos now generate them millions each year. These are very unique celebrities with extremely huge fanbases on Youtube, but almost unknown outside of Youtube.
The earnings estimates for each channel was provided by YouTube analytics company SocialBlade, with upper and lower estimates based on their daily views multiplied by a low cost-per-thousand impression advertising (CPM) rate of $0.60 and a high rate of $5;
These are the 20 of the biggest stars based on total YouTube subscribers and total views;
#10 Toby Turner
Toby Turner is one of the most popular and hilarious online comedians, he pulls in an estimated $226,000-$2.18 million income each year across all three channels (1st, 2nd, 3rd), even after YouTube's 45% cut.
His channels have a total of 13.96 million subscribers, and 2.87 billion total views.
First joining in 2006, when he produced a popular parody of the Adam Sandler movie "Click." He has since created the popular series CuteWinFail, the YouTube equivalent of America's Funniest Home Videos, and Literal Trailers. He even started to make the transition into traditional media by playing roles in independent films and several advertising campaigns.
#9 Jesse Wellens & Jenna
Jesse Wellens and Jenna began their Youtube career when Jesse tricked Jenna into letting him film her eating a spoonful of cinnamon, which quickly went viral. She soon retaliated by smacking him with a pan. It escalated into large scale a prank war that catapulted the two into Internet stardom.
They are now bringing in $223,000-$2.26 annually across their Bfvsgf and PrankVsPrank channels – combined they have 7.70 million subscribers, and 1.31 billion total views.
#8 Guillermo Diaz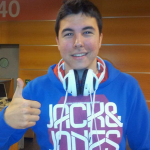 Guillermo Diaz makes Spanish video-game videos. He's currently considered the best Call Of Duty players in Spain and has since become a full-time Internet personality after quitting school to make YouTube full-time.
His two channels (TheWillyRexoth and WillyRex) generate about $231,000-$2.31 million every year with 6.95 million subscribers, and 1.03 billion total views.
#7 The Fine brothers
Benny and Rafi Fine created the React video series with several variations (Kids React, Teens React, Elders React and YouTubers React), TheFineBros show viral videos to subjects and film their reactions. Over the years, they've been sponsored by Ford, Comedy Central, and several other companies.
TheFineBros Youtube channel currently generates $239,000-$2.41 million annually with 7.85 million subscribers and 1.41 billion total views.
Many consider TheFineBros to be two of the first YouTube stars.
#6 Samuel de Luque
Samuel de Luque is now famous for his spanish voice-overs of Minecraft, Saint's Row and Battlefield. His signature style is to create elaborate narratives to try to make them like a movie.
His main channel, Vegetta777 currently generates $257,000-$2.59 million every year from Youtube with 4.46 million subscribers and 552 million total views.
#5 Adam Dahlberg
Adam Dahlberg makes mostly Minecraft videos as part of Team Crafted. Like most Minecraft YouTubers, Adam usually posts gameplay videos and commentary.
His channel SkyDoesMinecraft currently makes between $293,000-$2.92 million every year, with 8.99 million subscribers and 1.66 billion total views.

#4 Ian Hecox and Anthony Padilla (Smosh)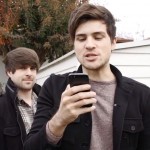 This duo created one of the first YouTube sensations, called Smosh. They also manage and produce content for IanH, WatchUsLiveAndStuff, ElSmosh, SmoshGames and Anthony Padilla, and are currently considering airing some content on TV.
Their Smosh Channel along generates $448,000-$4.50 million every year with 27.71 million subscribers, and 4.6 billion total views.
#3 DisneyCollectorBR
An unnamed Brazilian woman made this channel where she plays with Disney Toys.
It's estimated that the Youtube channel DisneyCollectorBR generates $505,000-$5.06 million annually. It has 1.05 million subscribers, and 1.51 billion total views.
#2 BluCollection
Another unnamed person is opening toys and making $660,000-$6.38 million from 628,000 total subscribers and has amassed 1.38 billion total views.
This mystery YouTube celebrity gives reviews of car toys, Disney toys and Play-Doh.
#1 Felix Arvid Ulf Kjelberg
Potentially the richest Youtube celebrity of them all is Felix Arvid Ulf Kjelberg, a Swedish video-game commentator who's broken several YouTube growth records, exploding from 12 million subscribers in August 2013 to over 20 million in January of 2014.
It's estimated that his main channel, PewDiePie, generates between $825,000-$8.47 million annually, currently with 23.9 million total subscribers and 3.69 billion total views.
[facebook][tweet][digg][stumble][Google]
[one_third] [/one_third] [one_third] [/one_third] [one_third_last] [/one_third_last]
Comments
comments