One of the most popular cities in America, which was just ranked as the #2 travel destination in the world, second only to Florence, Italy, is now becoming even more popular.
Charleston is a city divided by many waterways, creating unique and sometimes isolated communities. 5 of these communities have recently been highlighted as the best in the city. Homes in these communities are as varied as Charleston itself, from antebellum beauties to the most modern construction.
Without further delay, here are the top 5 neighborhoods in the Charleston area;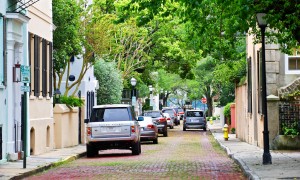 Kicking off the list is what many consider to be the heart of Charleston.
South of Broad is in the downtown area of the city. It has a suburban feel though all the amenities of historic downtown are within very easy reach plus. Homes here vary in style and price, including some wonderful antebellum homes, but if you want to live in this exclusive neighborhood you'll need a healthy budget – anywhere from $850,000 to $23 million!
You can find pretty much any amenity you want South of Broad, include parks, playgrounds and a marina. There are several house museums and a school, while everything else you need is just a few minutes drive in downtown.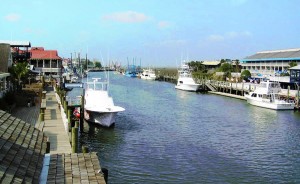 Just across the Cooper River from the South of Broad area of Charleston is the thriving area of Mount Pleasant. Technically speaking, it's actually a town in its own right, Mount Pleasant was founded in 1680 by English settlers.
There are several parts to Mount Pleasant but among the most desirable is the Old Village, the oldest part of town, where there are numerous historic homes and a real charm. The area has that small town feel, but downtown is 10 minutes away and the beach 15.
You don't have to cross the river for shopping and amenities though, as Mount Pleasant has them all, from boutique stores to large shopping centers. There are numerous schools here too as well as parks and golfing, and Patriot's Point is the largest naval and maritime museum complex in the world. Homes range from $400,000 to $3 million in Mount Pleasant.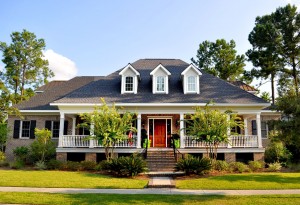 Another neighborhood that many consider to be part of Charleston, but is also technically it's own town is Goose Creek. It is about 30 minutes north of the downtown area of Charleston. Most would considered it a bedroom community for Charleston and has a more rural feel than the city.
Since is a little farther out, and further from the water, homes are much more more affordable, maxing out at around $500,000 in the most desirable streets of Crowfield Plantation. There is a large military presence here including the Naval Nuclear Power School and the Naval Weapons Station.
Students can attend the numerous schools which include two high schools, and there are many stores and services centered around Goose Plaza Shopping Center.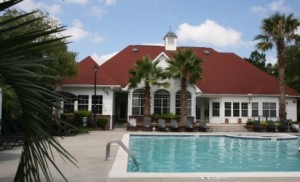 Just south of Goose Creek and a little bit closer to downtown Charleston is an area called Hanahan.
Home to around 13,000 people Hanahan is a relatively small, but very desirable area, with extremely high graduation rates, lower crime rates, and an excellent cost of living.
Homes in Hanahan have an average price of about $230,000.
It offers easy access to the I-26 and I-526, has numerous shopping centers, and well rated schools for the children.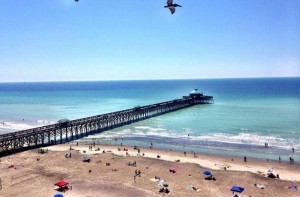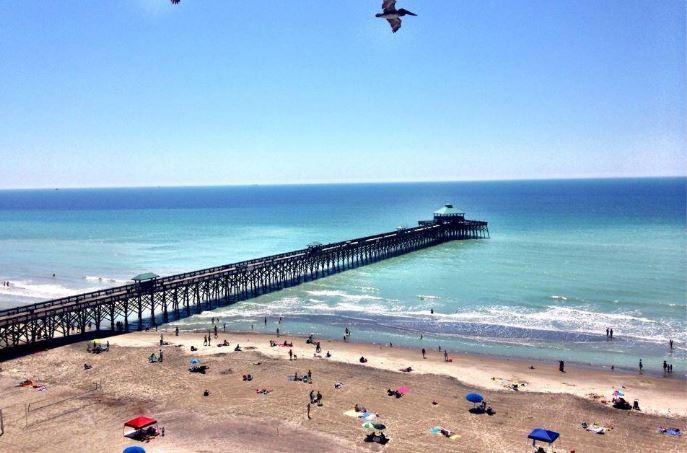 One of the most popular places for both locals and tourists is Folly Beach is only 10 minutes from downtown Charleston. Although it's close to the city, it has its own very unique culture and atmosphere.
It's actually located on an island, Folly Island, and of course the beach is a main feature of the neighborhood, popular with surfers.
If you buy a home around Center Street you'll be in walking distance of numerous stores, restaurants, and bars. Being such a desirable place to live homes are not cheap – condos start around $225,000 while single family homes range from $400,000 to over $2 million. However, it's not a good place for families with a lack of schools in the immediate vicinity and a very high cost of living compared to the rest of Charleston.
Please share if you love Charleston; 
Comments
comments