New Orleans has some of the best choices for restaurants in America…although I may be biased in saying that, given how much I love this city…over the past year, however, the choices have become even better.
Here are our favorite new restaurants that have opened in the past year in New Orleans;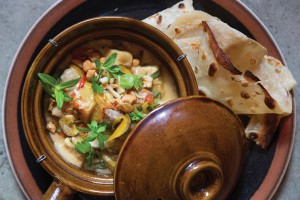 Before he opened MoPho, Chef Michael Gulotta was best known as the executive chef at August, so his decision to serve more casual dining was a bit of a surprise took some people by surprise. The menu includes traditional recipes that sometimes look odd on paper but which invariably work on the plate.
Take the soup that gives the restaurant its name: In simplest terms pho is a light beef broth, flavored with star anise and charred onion, served over rice noodles and cuts like brisket, eye of round and flank. At MoPho you can get those things, but you can also order oxtail and chile-braised tripe. The chicken version allows options like cocks comb, duck sausage and grilled chicken thigh, and other choices include head cheese, pork belly and grilled mustard greens.
In New Orleans banh mi is called "Vietnamese poor boys," and MoPho takes the local connection to a logical conclusion, stuffing the Vietnamese bread with things such as fried shrimp with Chisesi ham and fried P&J oysters with blue cheese, each "dressed" with house-made mayonnaise, pickled vegetables and a spreadable, spicy pork pâté. They are not authentic, but they're delicious and that's what counts.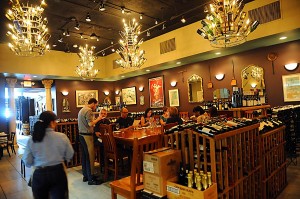 New Orleans famous Warehouse District is continually transforming itself, recently it's been morphed into a small restaurant row. There's main anchor Herbsaint, a smaller, but equally amazing Italian restaurant, Cibugnu, and now the latest addition: Marcello's Restaurant and Wine Bar. Located in the space formerly occupied by Le Chat Noir, the restaurant's decor of wine racks and bottles and black-and-white tiles help the space retain the jovial elegance associated with the cabaret.
Marcello's offers a wide range of cuisine, from Italian classics to modern creations, with dishes such as grilled long stem artichokes, Marsala pork cheek, and clam spaghetti.
Its wine market is one of its more distinctive and impressive features, offering unique selections to the area available for retail purchase without the traditional restaurant mark-ups.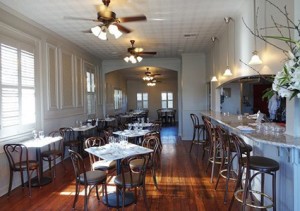 Carrollton Market is a new Southern restaurant in New Orleans' Riverbend neighborhood. It sits right next to the St. Charles streetcar line and many local attractions. Head Chef Jason Goodenough offers a unique take on Southern flavors while staying true to the culinary traditions of New Orleans. The menu evolves throughout the year based on what is available at the New Orleans farmer's market. Chef Jason and his team check the market every day to find new ingredients they might be able to use – the menu can even change multiple times a week to best showcase what's available.
Best dishes: Crisped pork belly, Louisiana shellfish risotto, Pork tail tots, chocolate peanut butter pie.
8132 Hampson St., New Orleans, 504-252-9928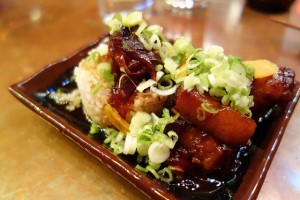 New Orleans hot new choice for authentic Japanese ramen, creative small plates and exceptional pies, all made fresh every day. Chef Chefs Eman Loubier offers comfort and sophistication wrapped in a mystery inside an enigma.
The restaurant's concept makes room for Korean fried chicken and Thai papaya salad, but you won't want to leave without slurping down one of the titular Japanese noodle soups, all made from fragrant, housemade stocks and hand-rolled noodles. The seasonally changing pies – ginger peach with oatmeal crumble, fig jam-custard – taste like they come a whole other kitchen.
Best dishes: Deep fried Brussels sprouts, Kimchi katsudon, House ramen, and Key lime pie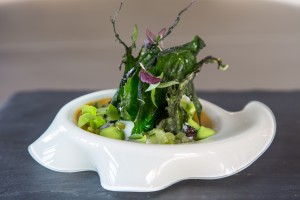 Square Root has attempted something rarely seen in any city: a restaurant where the only option is a lengthy chef's tasting menu. The food at Square Root, despite the sly games and avant-garde tricks that play out over more than a dozen small courses, feels strangely grounded, whether in nostalgia or the purity of flavor coaxed from familiar ingredients.
It's is without question one of New Orlean's most unique choices – an open kitchen fronted by 16 stools, the only seats in the house to witness chef Phillip Lopez's multi-course foray into performance art.
Best dishes: Southern picnic, lobster chilaquiles, charred Wagyu short rib, toasted almond nitro macaroon.
[facebook][tweet][digg][stumble][Google]
[one_third] [/one_third] [one_third] [/one_third] [one_third_last] [/one_third_last]
Comments
comments