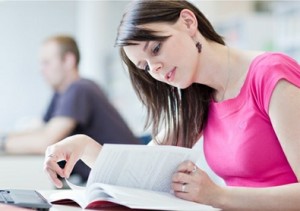 The state of Virginia has just passed some major new laws about hybrid cars, standards of learning, hunting, ethics reform, mental health, and more that will take effect in July.
There are many ways, both large and small, that life will be changing for Virginians in July as a result of laws passed by the recent 2014 General Assembly meeting.
Most of the General Assembly meeting related to the recent state budget issues, but relating to the new laws and law changes, here are the most significant changes that will be occurring for all Virginia residents in July;
Standards of Learning
After years of mandating high-stakes standardized tests for public school students, lawmakers decided this year the testing load had become too onerous. They reduced the number of Standards of Learning tests required for elementary and middle school students to 17 from 22.
That means Virginia's third-graders no longer will take SOLs in science and social studies. Students also will skip the fifth-grade writing SOL and two history tests, typically administered in the fifth and sixth grades.
Hybrid tax
Owners of hybrid gasoline/electric cars screamed bloody murder after the 2013 Assembly levied a $64 annual tax on those vehicles as part of a larger transportation funding package. The tax unfairly penalized them for doing the right thing by helping reduce carbon emissions, hybrid owners complained.
Lawmakers heard the outcry and repealed the tax. Drivers who already have paid it for registration years beginning on or after July 1 will be due a refund.
Sunday hunting
After several years of unsuccessful efforts, the Assembly finally scrapped a 1930 law that banned hunting on Sundays. It was one of the few remnants of a once-robust network of "blue laws" prohibiting commerce and other activities on the Christian Sabbath.
Still prohibited: hunting within 200 yards of a house of worship and hunting deer with dogs on Sundays.
Ethics reform
Prodded by a gifts-and-loans scandal that has former Gov. Bob McDonnell and his wife preparing for a federal corruption trial next month, the Assembly adopted a package of measures aimed at tightening the ethics rules governing public officials.
Under current law, officials can take unlimited gifts as long as they disclose them, and gifts to their family members need not be disclosed.
Starting Tuesday, gifts from any one lobbyist or government contractor will be capped at $250 per year, and gifts to an official's immediate family members must be disclosed.
Critics, including McAuliffe, say the changes in the law don't go nearly far enough. For example, the gift cap doesn't apply to so-called "intangible" gifts such as meals, trips and sports outings.
Voicing his displeasure, the governor vetoed funding for a new ethics advisory commission created in conjunction with the changes, promising to propose tougher ethics rules next year. A Republican-led effort to override his veto was unsuccessful.
Mental health
Originating from the passion of a lawmaker's recent family tragedy, the Assembly adopted a package of changes to Virginia's mental health policies.
State Senator Creigh Deeds, D-Bath County, was attacked with a knife last November by his 24-year-old son, Gus, who subsequently killed himself. The younger Deeds had been released from a hospital when a psychiatric-care placement couldn't be found before the expiration of an emergency custody order under which he had been held.
This new law for Virginia extends the maximum length of an emergency custody order from six to 12 hours and requires state hospitals to take patients after eight hours if another bed isn't found. It also creates a real-time registry of psychiatric beds and increases from 48 to 72 hours the time someone who is civilly committed can be involuntarily held under a temporary detention order.
E-ZPass fees
Virginian motorists who currently pay tolls with a Virginia E-ZPass transponder no longer will be charged a monthly "account maintenance" fee.
Virginia now charges 50 cents to $1 per month for use of the electronic devices, depending on the model.
The charges have been a thorn in the side of Hampton Roads drivers who need E-ZPass transponders to get the lowest rates at the Midtown and Downtown tunnels, which were tolled beginning Feb. 1.
Regional transportation commission
A new regional entity, the Hampton Roads Transportation Accountability Commission, will be empowered to determine how to spend some $200 million per year flowing to the area as a result of new regional sales and fuel taxes levied by the legislature last year.
The commission, which has bonding and tolling authority, is composed of the mayors and county board chairs of the 14 localities in Hampton Roads and five state lawmakers.
Bicycle passing clearance
The minimum legal clearance between a passing vehicle and a bicycle will increase from 2 to 3 feet – an effort to give cyclists an extra margin of safety.
The wider clearance also applies when passing an electric assistive mobility device, moped or animal-drawn vehicle.
E-cigarettes
The relatively new electronic cigarette, which delivers nicotine in a vapor form, will join the list of tobacco products that can't be sold to or purchased or possessed by anyone under the age of 18 in the state of Virginia.
Celebratory gunfire
Those who injure or maim others with stray bullets will be subject to a stiffer penalty.
Handling a firearm in a manner that shows a reckless disregard for human life and causes serious bodily injury, resulting in permanent and significant physical impairment, will be punishable by one to five years in prison.
Jobless benefits for military spouses
A military spouse who voluntarily gives up a job to follow a service member transferred to another location will qualify for unemployment benefits.
As of now, the new law doesn't apply to same-sex spouses. That could change if a pending legal challenge to Virginia's gay-marriage ban is successful.
Sea of Japan
Perhaps the most unusual law going on the books Tuesday is the one requiring all new textbooks approved for use in Virginia schools that mention the Sea of Japan – the body of water between Japan and the Korean peninsula – to note that it is also called the East Sea. This new law came out of a grassroots lobbying effort by a group of Korean-Americans for whom the Sea of Japan name brings up painful memories. The sea was renamed by the Japanese people during a deadly occupation of Korea in the 20th century.
What are your thoughts on these new laws?
Comments
comments