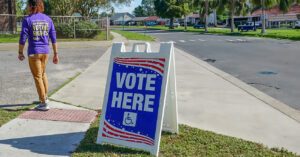 In yesterday's election, voters in the Lowcountry were presented with several referendums to decide on.
In James Island, the electorate cast their votes on a proposal to increase the town council's seats from four to six. A majority of 1,690 voters (65.82%) supported the change, while 878 voters (34.19%) opposed it. These two new council seats will be up for election in the next town vote scheduled for November 2025.
Over on the Isle of Palms, a referendum aimed at capping the number of short-term rental business licenses to 1,600 was rejected by the community. The count showed 1,389 voters (54.51%) against the measure, with 1,159 voters (45.49%) in support.
Lastly, Charleston County residents had their say on a parks and recreation department-related referendum. This measure inquired if the city should issue $70 million in bonds to fund capital improvements. The response was decisively affirmative, with 22,005 voters (80.38%) endorsing the bond issuance, compared to 5,371 voters (19.62%) who were not in favor.
Comments
comments