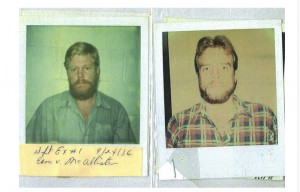 Michael McAlister has just served over 29 years in prison for a crime he didn't commit.
This week a prosecutor asked Virginia Gov. Terry McAuliffe to issue a full pardon on the basis of a clear case of unjust imprisonment.
Michael Kenneth McAlister, 58, of Richmond has served 29 years in prison, and he faced the possibility of being locked away for years more under a Virginia law that allows the civil commitment of sexual predators.
Now, Richmond Commonwealth's Attorney Michael Herring (D) and the original prosecutor and the lead police detective in McAlister's 1986 kidnapping and attempted rape case all say they are certain that another man, an imprisoned serial rapist, committed the crime.
McAlister's request marks the latest turn in a case that has troubled authorities involved in the prosecution for decades. The case poses a stark reminder of how difficult it is to undo what they say is a wrongful conviction without DNA evidence. Virginia's 1999 civil commitment law for "sexually violent predators" could magnify the consequences of any mistake.
Comments
comments