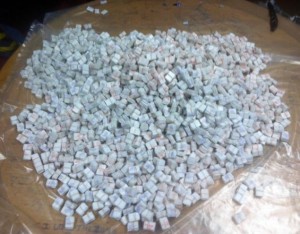 Albany Police have just fininished a multi-jurisdiction investigation that resulted in arresting a Schodak man with over 1,500 bags of heroin.
Jeffrey Letzelter was arrested with a record amount of heroin and several bundles of cash. He is currently waiting trial in the Albany County Jail on the charge of Criminal Sale and will be charged in Rensselaer County for Criminal Possession of a Controlled Substance and intent to sell.
Investigators developed information during the investigation that led them to believe that Jeffrey Letzelter was supplying heroin to teens in the Schodack, Saratoga Springs, and throughout the greater Albany region.
If you know someone struggling with heroin addiction, experts are now recommending Anne Mapehrson's anti-addition guide as a great resource to help them overcome the battle.
Please share;
[facebook][tweet][digg][stumble][Google]
[one_third] [/one_third] [one_third] [/one_third] [one_third_last] [/one_third_last]
Comments
comments