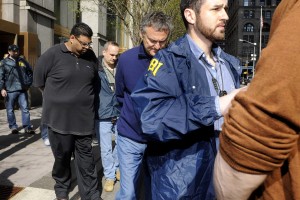 The Albany County Sheriff's Department will soon receive its largest check to date for helping to take down one of the largest internet gambling rings to date.
The department started a case that was later joined by the FBI and other agencies around the country. The ultimate target was an international gambling ring incorporated as Legendz Sports, but they were also able to convict several smaller operations during the case.
The gambling ring handled over $1 billion in off-shore wagers when it was finally exposed. Since federal rules require that all seized money from illegal gambling operations be used for law enforcement purposes, there will be a total of $5.9 million payed to several agencies.
The largest amount — $4.66 million — will go the Albany County Sheriff's Department.
The case resulted in total forfeitures of $9.6 million, to be distributed to six law enforcement agencies that worked on the case, including the Albany County district attorney's office ($862,468), the Saratoga County district attorney's office ($363,833), the Broward County sheriff's department ($104,946), the Internal Revenue Service ($1.6 million), and the FBI ($1.9 million).
How do you think the money should be spent?
[facebook][tweet][digg][stumble][Google]
[one_third] [/one_third] [one_third] [/one_third] [one_third_last] [/one_third_last]
Comments
comments