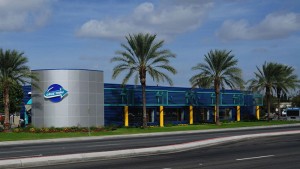 Bakersfield's own Cruz Thru Express Car Wash is making a huge leap forward in car wash technology. They have just completed a $500,000 technological upgrade to their system that they claim will allow them to recycle up to 90 percent of the water it uses
Once a car is washed, the water can be reclaimed, filtered, treated and used again and again in the car wash process. This is a revolutionary step forward in the car washing business, as it is often considered to be one of the most water wasteful industries out there.
The company, which has seven locations in Bakersfield, now only uses around 30 or 40 gallons of water per vehicle, compared to 150 gallons per vehicle for other car washes.
Please share;
[facebook][tweet][digg][stumble][Google]
[one_third] [/one_third] [one_third] [/one_third] [one_third_last] [/one_third_last]
Comments
comments