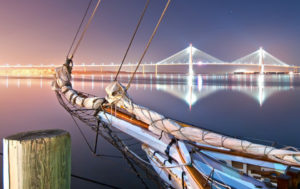 Charleston has just been ranked the friendliest cities in the entire world.
It was ranked as the #1 out of the friendliest cities in the world, based on a reader survey by Condé Nast Traveler.
The site noted that, "Over the last four years, we've asked our readers to rate a city's "friendliness" in the Readers' Choice Awards survey, especially with respect to where you felt welcome. Did an outgoing local show you the way? Was the city easy to navigate? Some 128,000 people took the survey" and Charleston landed in the very top.
One of their readers noted, "Everything in Charleston is perfectly designed for visitors to be comfortable, safe, and well taken care of…"
Sydney, Australia took the No. 2 spot on the list with Burlington, Vermont, coming in at No. 30.
Several other cities around the world also made the list, such as Galway, Ireland, and Edinburgh, Scotland.
How friendly do you think Charleston is?
Comments
comments