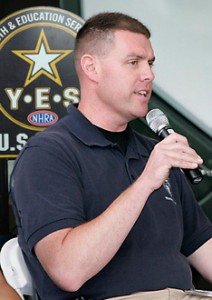 CHARLOTTE, N.C. — Charlotte-Mecklenburg police have arrested one of their own, charging him Wednesday with secretly taking photographs of underage girls.
Officer Thomas E. Allen was arrested and charged with four counts of secretly using a photographic imaging device to view another's body or undergarments, and four counts of possessing photographic images in violation of the peeping statute.
Police said the charges stem from an administrative and criminal investigation which began in October 2013 and revealed that Allen photographed and possessed four images of juvenile females as they participated at various activities during two CMPD High School Academy events in 2011 and 2013.
The investigation revealed that Allen took photos through the victims clothing during physical training that captured portions of their undergarments without their consent.
Allen has been cited for termination, according to CMPD. He was hired by the police department on March 27, 1996, and was last assigned to the Recruiting Division of the Police Training Academy.
See full story here – WSOCTV Reports
Comments
comments