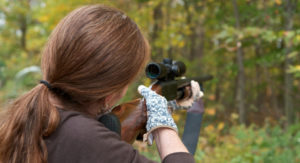 This coming weekend, anyone in Tennessee will be legally allowed to hunt without a license for one day.
This year's Free Hunting Day is provided by the Tennessee Wildlife Resources Agency to increase interest in hunting.
Anyone born on or after Jan. 1, 1969 is required to have successfully completed a hunter education course. An apprentice license is required for those born on or after Jan. 1, 1969 if the hunter education course has not been completed.
Hunters are allowed to harvest up to 10 squirrels a day from the opening day of squirrel season through Feb. 28, 2017 with each hunting day beginning a half-hour before sunrise and ending a half-hour after sunset. In addition to squirrels, those species that have a year-round season will be open as well.
The year-round species include armadillo, beaver, coyote, groundhog, and striped skunk.
Comments
comments