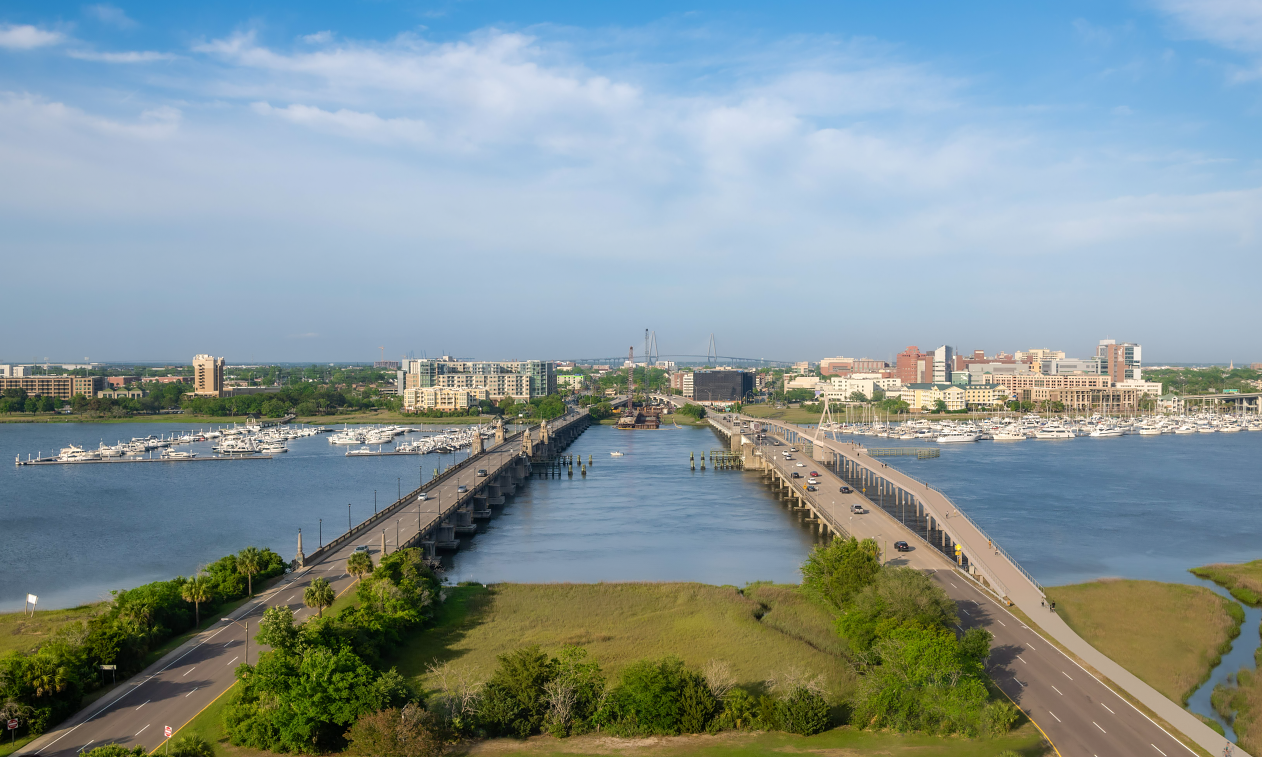 The estimated cost to construct the Ashley River Crossing Bike and Pedestrian Bridge has now surged to nearly double its initial projection.
Initially forecasted at $40 million, the standalone bridge across the Ashley River is now slated to come in at over $73 million.
Charleston's Director of Parks and Capital Projects, Jason Kronsberg, recently confirmed the receipt of a $73,860,000 bid from Superior Construction Company for the bridge's design and construction. Funding allocations include approximately $13 million from the city, $3 million from Charleston County, $100,000 from MUSC, with the remainder sourced from State and Federal entities.
Advocates assert that the bridge's advantages significantly offset its increased price tag. One long-time local cyclist, who has been navigating the existing Ashley River Bridge for close to two decades, noted its progressively crowded state. Following negotiations, the city will present the contract to the City Council for final ratification. Kronsberg anticipates a design phase lasting around a year, with the construction expected to span about three years.
You can check out more information and renderings of the new pedestrian bridge here.
Comments
comments