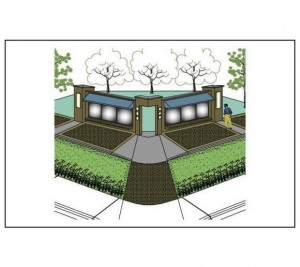 Rock Hill leaders are breaking ground today on an African-American history monument. The monument will pay tribute to the historical black business district that once stood just outside Rock Hill's downtown, along Trade Street. It is now named Dave Lyle Boulevard, positioned between West Black and West Main streets.
In an incredible time of economic growth and "urban renewal," during the 70s, the black business district was mostly forgotten when the city of Rock Hill demolished most of the buildings. Now, the local African-American Cultural Resources Committee and the city of Rock Hill want to honor the contributions of the business owners from the old black business district.
The planned monument –– which has been designed to look like a storefront –– will sit at the corner of Dave Lyle Boulevard and West Black Street. Former business district stories and pictures will be featured throughout the monument.
Comments
comments