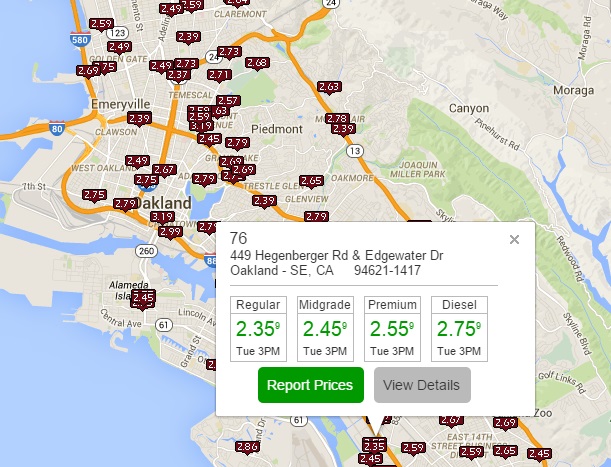 Gas prices throughout America have been plummeting over the past few months with many places seeing sub-$2/gallon prices. Experts at Gas Buddy are even predicting that prices will continue to fall for at least the next several weeks, so you may want to wait to fill up.
In California it seems some of the lowest prices have been seen in Sacramento and Oakland, with prices recently going as low as $2.35/gallon.
Gas prices haven't fallen this quickly since before the economic decline of 2007, according to AAA Carolinas, and are expected to continue declining through the start of 2015 due to an abundant supply in the U.S. and less people driving in the winter.
"We predict that it will fall another 10 to 15 cents to ring in the New Year," said Tiffany Wright, spokeswoman for AAA Carolinas.
[facebook][tweet][digg][stumble][Google]
Comments
comments