One of the Charleston area's biggest new developments just broke ground on some massive new features, including an 11-acre communal farm, pickleball courts, a new lake house, and massive pool with a water slide.
Carnes Crossroads' innovative new initiative aims to supply residents with a bounty of fresh fruits and vegetables, right at their doorstep. The farm embodies the concept of an 'agrihood', where agriculture seamlessly integrates with community living. From asparagus to zucchini, the farm will cultivate a diverse range of produce. Moreover, residents can look forward to a unique share program, where each household will receive a portion of the harvest monthly.
These additions complement the community's existing amenities, which include grassy parks, playgrounds, trails, a sparkling pool, splash zones, and the signature Green Barn for community events.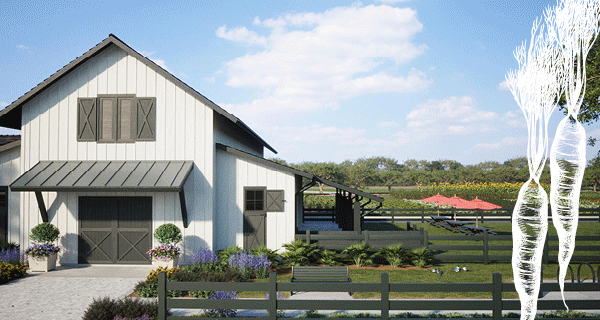 Currently home to over 800 residences, Carnes Crossroads is a testament to Lowcountry living at its finest. Located near downtown Summerville and a short drive from historic Charleston, it offers a blend of modern living with easy access to the charm of the Lowcountry. The introduction of the agrihood farm not only underscores the community's commitment to sustainable living but also fosters a sense of camaraderie among neighbors, united by their shared passion for food.
To further enrich the community experience, farm staff will organize workshops, offering residents the chance to dabble in gardening and learn the nuances of cultivation.
Comments
comments