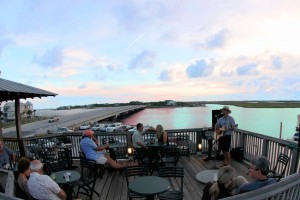 Next week starts South Carolina's 5th annual restaurant week. From fine to casual dining, participating restaurants will feature special menus items, promotions and discounts. Diners can sample our newest restaurants, dine at old favorites and taste a variety of exceptional dishes being prepared by chefs at a great value for customers. The South Carolina Restaurant and Lodging Association is sponsoring the state-wide event,that will be taking place from Jan. 8-18.
Although the event is state-wide, Charleston area restaurants far outweigh all the other top restaurants in the state – combined.
According to association spokeswoman Katie Montgomery, restaurants will be featured in the major cities, as well as in many small towns, such as Loris, Florence, Ridge Spring and Belton, she also anticipates more additions up until the start of the event.
"Restaurant Week South Carolina offers a great opportunity for diners to not only take advantage of tremendous deals at their favorite restaurants locally, but also a chance to go out and explore all South Carolina's culinary scene has to offer. From Charleston to Greenville, Beaufort to Rock Hill, and all points in between, diners can savor world-class cuisine at greatly reduced prices." remarked Montgomery.
For a complete list of participating restaurants, check out restaurantweeksouthcarolina.com. Or, if you just want to see Charleston area eateries, check out the Greater Charleston Restaurant Association's website here.
[facebook][tweet][digg][stumble][Google]
Comments
comments