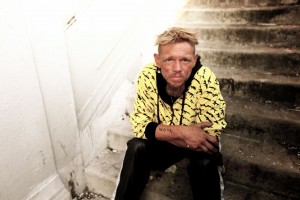 Many consider the homeless population in Los Angeles to be in direct conflict to the safety, beauty, and desirability of the city, especially the region around Skid Row. The city has historically always had a higher than average homeless population compared to other regions around America, many think this is due to the climate and failed dreams of fame and fortune that countless individuals seek.
Now Los Angeles' Skid Row and its homeless residents are about to witness a dramatic transformation to their streets. A plan has just been approved to see dramatically cleaner sidewalks, less trash cans, and increased visits by physicians and social services. The city and county of Los Angeles passed a $3.7 million plan to scrub the streets and sidewalks of Skid Row every other month, and add 10 trash cans to the 52-square-block area of the neighborhood. The effort is part of an expansion of Operation Healthy Streets that was formed two years ago.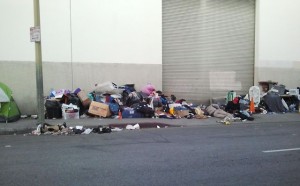 Operation Healthy Streets will now also partner with Los Angeles County. With support from county supervisor Mark Ridley-Thomas, the collaboration will bring in social, medical and mental health services.
There are currently an estimated 3,400 homeless men and women living in Skid Row, according to figures provided by Los Angeles Homeless Services Authority. Over the past couple decades, that number has been steadily rising.
This past April, the LA city council came under threat of sanctions by the county's department of public health for excessive unsanitary conditions in the Skid Row area, including human and animal feces, urine, hypodermic needles, rodent infestation, razor blades, drug paraphernalia, trash and discarded furniture.
Many think this new plan will make a very positive impact on the area, but most city officials also admit that there is still much more that needs to be done to provide lasting solutions.
Comments
comments