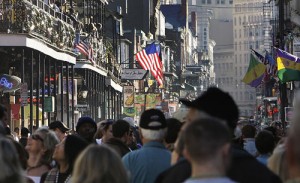 The city of New Orleans was just named the "most livable city" in the nation by the U.S. Conference of Mayors.
A group of former mayors from around the country selected the winning cities from a pool of over 200 applicants.
The Conference of Mayors made the announcement in its 82nd annual meeting in Dallas this week. The "city livability" award is intended to highlight mayoral leadership in creating programs that improve quality of life in American cities of every size.
New Orleans Mayor Mitch Landrieu, who was on-hand at the conference in Dallas, Texas, accepted the award.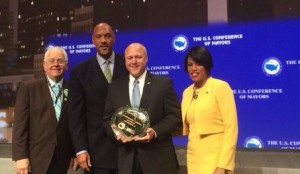 Former mayors selected the winning cities from a pool of more than 200 applicants, according to a news release. Members of the conference singled out New Orleans for Landrieu's homicide reduction program NOLA for Life, created in 2012 in response to the city's historically high murder rate.
NOLA for Life takes a wide-ranging approach, including aggressive prosecution of gang- and drug-related violence, educating teenagers about the consequences of criminal acts and improving relations and trust between residents and police, among other initiatives.
The mayor has compared the program's strategy to the way public health officials work to stop the spread of infectious diseases.
"I am proud to accept this year's City Livability Award on behalf of the citizens of New Orleans, who have come together as a community to build safer neighborhoods and connect young men with the resources they need to thrive," Landrieu commented in his statement.
Last year, there was a 20 percent decline in murders in New Orleans from 2012. In the first three months of this year, the number of murders was down by nearly 30 percent.
Comments
comments