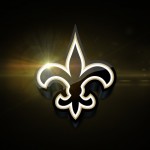 Some people are starting to say that this year's New Orleans Saints team could be the best team yet, with a clear shot to another Superbowl Championship. Others are more pessimistic, perhaps due to their biased jealously. One thing is certain – people all over the nation are talking about The Saints.
With OTAs cranking up again Tuesday, there are a few very interesting articles on the New Orleans Saints this week. Here are a few of the most significant; 
"The New Orleans depth chart currently has the unproven Tim Lelito as the top option at center, but the Saints plan to bring in some insurance.
NFL Media Insider Ian Raporort reported Monday that the Saints have agreed to a contract with center Jonathan Goodwin, according to a source informed of the player's situation. The signing should happen this week…"
Sports Illustrated's Peter King:
"Best story: The Saints. Everything about the rise of the Saints from the depths of Katrina to Super Bowl champs is good—for the community, for the spirit, for sports. I'll never forget Sean Payton and Mickey Loomis going to a Habitat for Humanity building site in the Lower Ninth Ward the day before the Reggie Bush draft, to boost spirits of the volunteer builders … and President Bush showed up. "How about this?" Bush said, greeting Payton. "A 42-year-old guy from Eastern Illinois, coaching the Saints, living his dream!" Cool stuff, all of it. And New Orleans is still wedded to the Saints unlike any other city south of Green Bay is to its team…"
"Akiem Hicks did nothing to diminish his reputation as a player on the verge of a breakout season last Thursday during the New Orleans Saints' organized team activity.
On the first play of team drills during the first practice that was open to the media this offseason, the third-year defensive end reached up to reject a pass attempt by quarterback Drew Brees…"
As we patiently await whether or not Jimmy Graham, tight end for the New Orleans Saint, will be ruled a tight end or a wide receiver in an upcoming arbitration hearing, the Saints march on in their preparation for the 2014 NFL season.
And while Drew Brees told CBS Sports Network's The Boomer and Carton Show he's focused on OTAs right now, he also added his two cents to the Graham argument, calling the star pass catcher a "hybrid."
Comments
comments