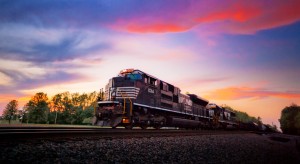 After Fort Monroe's recent announcement they'll be hiring 600 new jobs in the Norfolk area, another Norfolk company just made a huge job announcement. Norfolk Southern Corp. announced that it will be asking at least 500 employees currently working in their Roanoke offices to relocate to Norfolk VA.
"This will not involve any involuntary force reductions, and we will provide substantial relocation packages for those who choose to relocate," Norfolk Southern's president James Squires remarked in a statement.
The company is working to consolidate its headquarters functions from three cities to two cities in order to increase efficiency and decrease costs.
The company will be shutting down its 203,000-square-foot Roanoke office building as part of the transition.
The affected Roanoke employees are primarily in marketing, accounting, and information technology.
If you want to browse all available jobs in Norfolk click here.
[facebook][tweet][digg][stumble][Google]
[one_third] [/one_third] [one_third] [/one_third] [one_third_last] [/one_third_last]
Comments
comments