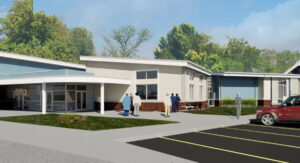 Top city officials will gather today in North Charleston to hold a groundbreaking ceremony for a massive new $6.8 million senior center – slated to be one of the most advanced in our region.
The Carner Avenue Senior Center, spanning 12,000 square feet, is a state-of-the-art venture designed to foster connections among senior residents and instantaneous communication with their loved ones around the world.
The facility will house a high-tech comms room, yoga studio, gym, indoor low-impact water pool, pickleball courts, electronic activity rooms, and a gourmet juice/coffee bar.
The project is anticipated to reach completion by late 2024, with the first senior guests being welcomed by the year's end.
Comments
comments