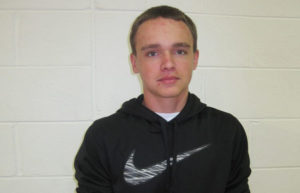 The Bluefield Police department are now asking for help in finding a missing Bluefield area teenager.
17 year old Jordan Chase Hagy, a Bluefield High School student, was last heard from on a phone call with his mom on May 4th.
Jordan is 5'9″ tall and weighs about 150 lbs. He has blue eyes, long brown harid, and braces.  is 5 foot 9 inches tall and weighs approximately 150 pounds. He has long brown hair, blue eyes and is currently wearing braces.
His mom, Patrolman R.V. Johnson, indicated to police that there hasn't been any indication of foul play, she said her son is simply missing.
If you have any information about Jordan's whereabouts, please contact Officer R.V. Johnson at the Bluefield Police Department at 304-327-6101.
Please help spread the word
Comments
comments