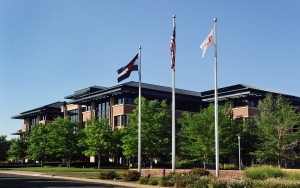 DISH Network Corporate Center in Bluefield, WV has just announced a massive expansion to their operations in our region, including a 'hiring blitz' of 100 customers service representatives.
In a press release this past week, the company stated that they will be holding a hiring event on Wednesday, Dec. 10, from 9 a.m. to 3 p.m. Anyone looking for a new job will be able to find out about all the new career opportunities at the public hiring event.
"This is a great opportunity for both recent graduates and those with solid work experience to advance their careers," the press release said.
DISH Network Global now provides approximately 14.041 million pay-TV subscribers with service, including national and international channels and HD and DVR technology. They are widely considered the industry leader in technology, with innovations including: Hopper with Sling® Whole-Home HD DVR, and the new Tailgater®.
Comments
comments