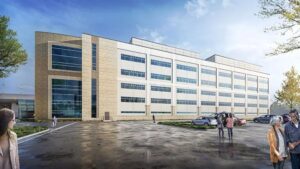 Today marks the groundbreaking for Summerville Medical Center's latest expansion, a $66.8 million project aimed at enhancing inpatient capacity.
With this development, the hospital will add 56 inpatient beds, bringing the total to 174 licensed beds. The expansion includes the construction of 30 new private medical/surgical beds, an additional 14 beds for the Intensive Care Unit, and 12 beds for the Progressive Care Unit, along with 64,000 square feet of new construction.
"Summerville Medical Center is situated in one of the fastest growing areas in Charleston, and as we work to meet the health needs of our community, it is vital that we add capacity and clinical programs. We are committed to providing the highest quality and most comprehensive care in the heart of Dorchester County for all those who need us, for many years to come," Summerville Medical Center CEO Jeff Taylor said in a press release.
The project is currently slated for completion by spring of 2025.
Comments
comments