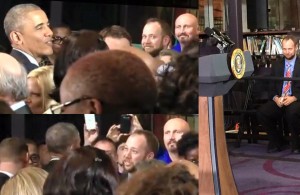 Seth Ervin is the lead children's librarian in uptown Charlotte's ImaginOn. You might have seen him conducting storytimes for your family there. He's not the main attraction or the main storyteller, but Seth pulls a lot of strings behind the scenes. Just a few weeks ago he served as host for President Obama's visit to the Queen City.
Despite all these responsibilities there is another project that Seth has been turning his attention to. Seth along with his best friend, Casey Eanes, a BB&T employee by day, just finished their first book – part one of a major new science fiction series.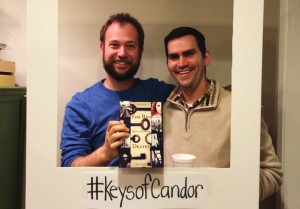 Their debut novel is Keys of Candor: The Red Deaths.
It's a young adult fantasy novel that is set in the fictional world of Candor, where a continental war is breaking out in full force between rival nations. In the very first chapter a town called Cotswold (see the Charlotte shout out?) burns to the ground due to blitz attack by an aggressive army from one of these other countries.
The story starts out with action, and it doesn't let up on the pace, all while following three unique characters who must come to grips with the chaos that is building within Candor.
You can read the first few pages and see what readers are saying here on Amazon.com
Seth and Casey are already working on part 2 in the series entitled, "Keys of Candor: Sea of Souls". Be sure to check out the Keys of Candor Facebook page for updates, giveaways, and reader polls.
Please share;
[facebook][tweet][digg][stumble][Google]
Comments
comments