The weekend is finally here! This weekend is an especially exciting one for Charlotte, filled with free music, free food, and free art.
One of the biggest highlights of the weekend is the "Connect with Culture" Day on Saturday, when tons of museums and other venues are opening their doors for free admission and special performances and activities.
Here are the top 5 free things to do this weekend in Charlotte;
Friday Night (1/9)
#5 – Live music at the Epicenter
The Wes Cook Band will be performing at the Tin Roof on top of the Epicenter, and you can check them out for free.
There is a cover on Friday nights….but only after 10pm!
Simply walk in anytime before 10pm tonight and listen to awesome live music by Wes Cook Band (from Nashville) for free!
Saturday (1/10)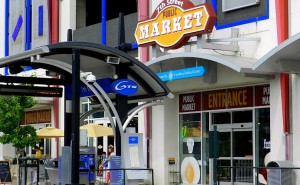 Get inspired, learn how to cook, and try some of the best food in the city all day on Saturday!
Session 1 – Breakfast from Huevos Rancheros (10-10:30am)
Session 2 – Authentic Street Tacos (11-11:30am)
Session 3- Banh Mi Sandwiches (12-12:30pm)
Session 4 – Pasta Fagioli (1-1:30pm)
Session 5 – Roasted Winter Vegetable Pasta (3-3:30pm)
#3 – "Connect on Culture Day"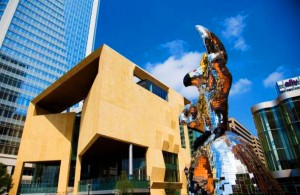 Most museums in Uptown Charlotte are offering free admission on Saturday;
Mint Museum Uptown – free from  11 a.m. to 3 p.m.,
The Harvey B. Gantt Center for African-American Arts + Culture – free from 10 a.m. to 2 p.m.
The Levine Museum of the New South – free from 10 a.m. to 2 p.m.
McColl Center for Art + Innovation – free from 12 p.m.-5 p.m.
Bechtler Museum of Modern Art at Levine Center for the Arts – free from 10 a.m. to 2 p.m.
#2 – Comedy Open Mic Night at The Smell Cat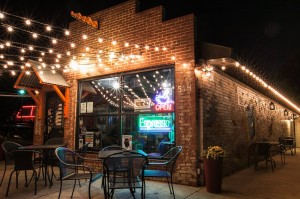 Starting at 7:30pm, NoDa's greatest coffee shop will be hosting a hilarious night of random comedians, including you – even if you've never stood in front of a mic before!
No judgment, no fear!
Grab the mic and tell some jokes, or sit back and laugh at others.
Also, if you haven't been to NoDa yet, this a great excuse to go, if the comedy night is boring, you can walk to plenty of other concerts, art galleries, or restaurants around the block!
Sunday (1/11)
#1 – Free Pickleball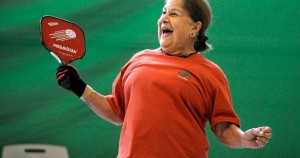 What better way to end an incredible weekend of free stuff than with Pickleball?
Nano Center, at 624 Matthews Mint Hill Road in Matthews, is offering free Pickleball, this coming Sunday from 3:00 p.m. to 5:00 p.m.
Bring your friends or go it alone for the greatest experience of pickleball you could ever imagine.
Please comment below if you know other awesome free stuff to do this weekend! 
[facebook][tweet][digg][stumble][Google]
Comments
comments